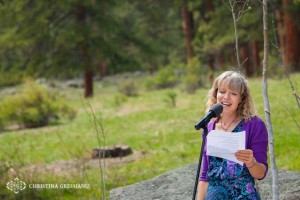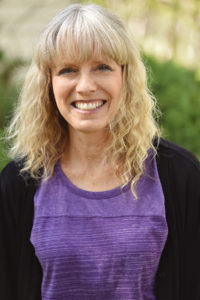 Lisa Zimmerman is a professor of English and Creative Writing at the University of Northern Colorado. She is a Phi Beta Kappa graduate in English and History from Colorado State University and received her MFA in Creative Writing from Washington University in St. Louis.
Her poetry and short fiction have appeared in anthologies as well as magazines including Cave Wall, Florida Review, Poet Lore, Vox Populi, The Sun, SWWIM Every Day, Hole in the Head Review, and Amethyst Review, among other journals, and is the winner of Redbook Magazine's Short Story contest.
She is the author of seven poetry collections, four chapbooks, including Sainted (Main Street Rag 2021) as well as three full-length books–The Light at the Edge of Everything (Anhinga Press), The Hours I Keep (Main Street Rag), and her debut poetry collection which won the 2004 Violet Reed Haas Poetry Award. Her poetry has been nominated for Best of the Net and five times for the Pushcart Prize. One of her prose poems is included in The Best Small Fictions: 2020 Anthology (Sonder Press).
Lisa is a coach for the Poetry Out Loud high school recitation project and has taught writing workshops in K-12 classrooms in Colorado and Florida. She has been the poet-in-residence at schools in Fort Collins, Brighton, Aurora, Idalia, and Longmont, and has been a master teaching artist at the annual Aesthetic Education Institute of Colorado/Institute for Creative Teaching at the University of Denver 7 times. She lives in north Fort Collins with her family. She can be reached at [email protected].